Heather Skinner brings her customer service experience to the Jones-Papadopoulos & Co. team. Prior to joining the Jones-Papadopoulos & Co. team, she was a Flight Attendant for 22 years, always putting her customers first with a smile. During her time as a Flight Attendant, she has learned how to be patient, understanding, and loyal.
As your Real Estate Agent, Heather will be patient, understanding and loyal to you as well. Whether you are buying, selling, or renting, she will work tirelessly to promote your best interests. If you are selling, she will work with you to get you the fairest price in the least amount of time by using her experienced Jones-Papadopoulos&Co award-winning team. If you are buying, she will work hard to provide you with the best information and market data to inform and assist you in becoming a well-equipped buyer with a strong negotiating position.
Heather understands that buying and selling real estate can be stressful–she will do everything she can to make it a stress-free experience for all parties involved. She will do this with constant communication, accessibility, and transparency.
When not assisting clients, Heather enjoys spending time with her husband Greg and their 4 children, ranging in age from 15 to 23 years old. Her family could never be complete without her four-legged kids as well, her 2 dogs and 2 cats. She is as loyal to them as she would be for you!
Heather is the KEY to the HOME of your DREAMS!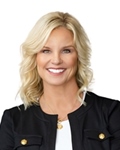 Heather Skinner
Jones-Papadopoulos & Co


2770 Main Street




Frisco

,

TX

75033